Linda wrote: I am looking for an unusual (but nice) location for my wedding. Mark and I would like our wedding and reception to be somewhere in the Evanston area. Any ideas would be appreciated.
Linda, here is something to check out… I recently received an email from a venue in Skokie that was intended to bring better awareness of the Skokie Theatre as a consideration for a wedding venue.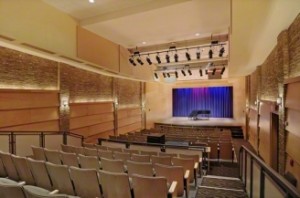 While I have not seen a wedding at this location, they claim to have experienced a 1.5 million dollar renovation back in 2006. The photo reveals the interior to be a little different than, say, the Rialto Square Theatre in Joliet. They say the theatre seats 140 with 4 wheelchair spaces. This sounds like a different sort of a wedding venue.
I can't offer an opinion on the location, positive or negative, as I have not seen it. But it's near Evanston and you may want to check it out – www.skokietheatre.com